Weak weak weak. Still so very, very weak.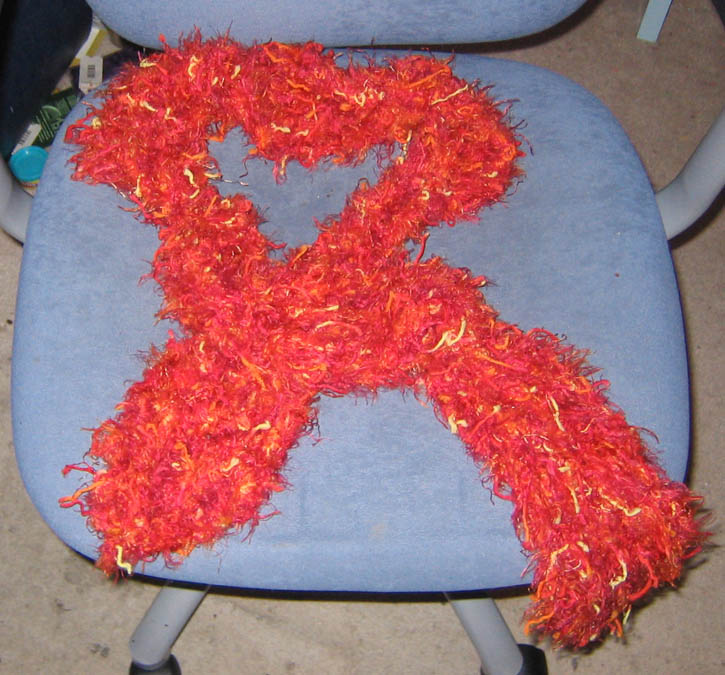 Have no money. Am selling off possessions on eBay. No, really.
So why, why did I go into a yarn store? It was madness! Madness, I say!
Walked out with one skein of Colinette Tagliatelli.
Am now on severe yarn diet. Also, severe food diet if credit card gets declined. Whimper.
ETA: On the up side, I am fortunate to have kind friends like Tessima, who sent me the yarn I used to make this soft and funky firecracker scarf. Thanks, Tessima!