Bottoms Up Bucket Hat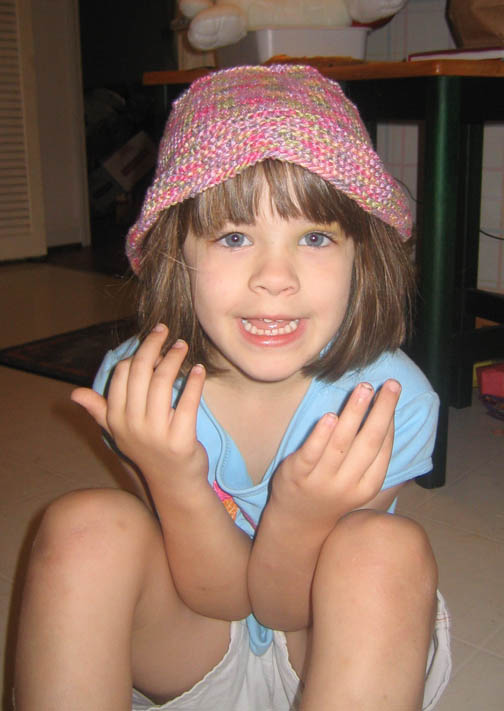 I finally bought the pattern to the Bottoms Up Bucket Hat from ChicKnits. I was going to make it for yet another baby. (Seriously, people. Just keep one foot on the floor. I can't knit fast enough.) It knitted up nicely in Noro Lily, a blend of 70% cotton and 30% silk. It was fun! However, I knew it would be a little bit big. Soo… now, once again, I will probably wind up knitting another baby gift.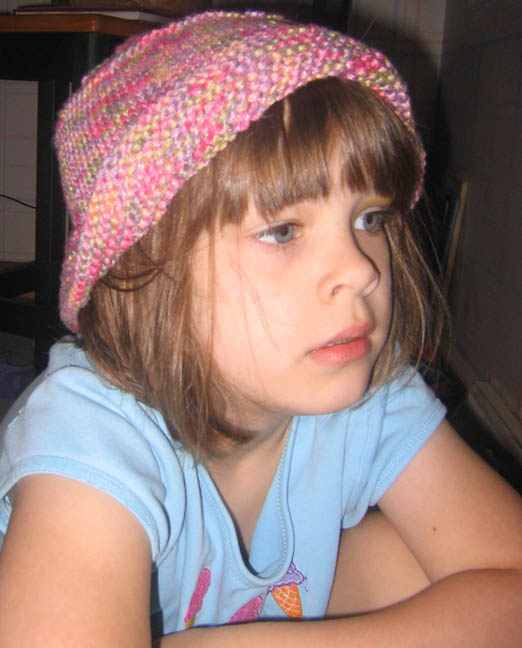 Aaanyway, here it is on my resident 5-year-old model. Brim down, and then with brim up. I'm thinking about making a little flower pin to go on the brim. We'll see.