And we're back.
One trip to the Mac store later, I'm up and running again. There was just no way that old keyboard was ever going to work again.
I honestly believe that I've become more clumsy recently. I'm not sure what's up with that, but it's beginning to move past funny and into worrying. While still being funny, natch. It's not like this is the first keyboard I've destroyed. In fact, I think it's the sixth over my lifetime of computing. My husband the comedian suggested I ask about a bulk discount. I, on the other hand, think I just need to give up liquids entirely.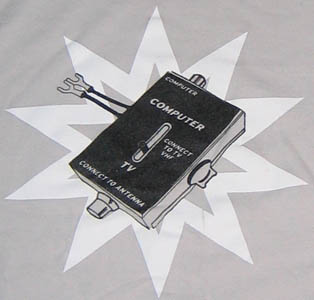 I wore my Glarkware Atari switch shirt to the Mac store, and the guy behind the counter commented on it. Then the guy to my right commented on it too. You have to be, shall we say, "of a certain age" to get it, since by the time the most recent crop of gamers came along, there were no primitive little switches to slide on the back of your TV. Then that got the clerk to reminiscing.
"My Dad worked at IBM, so we played some PC games. I'm talking about old ones, like this one that didn't have any pictures. There'd be an ogre in front of you, and you had to attack it. If you wanted to get the key under a rug, you had to type out "lift rug" and you had to get it just right, too! Man!"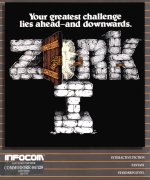 "Like Zork?"
"YES! THAT'S IT! ZORK! Oh, if I wasn't married, I'd kiss you. I was going to have to go in the back and look it up, it was going to bother me all night."
So we shared a little text game moment there, too. Wish I'd remembered to tell him that you can download those games for free now.
Good times, good times.
Hats up for: CA, MI, and NM.