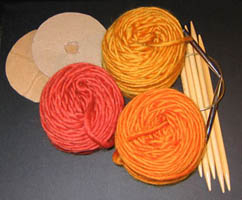 Glee! The yarn store called to say that my massive cones of earflap red are in. This means that I am finally fully stocked – and just before Christmas!
The Jayne hat mines are back in full production, baby! Woo!
Of course, the next six hats in line are all from other materials or in other colors. My yarn bounty will be for kits and I'll get to knit with something besides orange. It's a win win win!