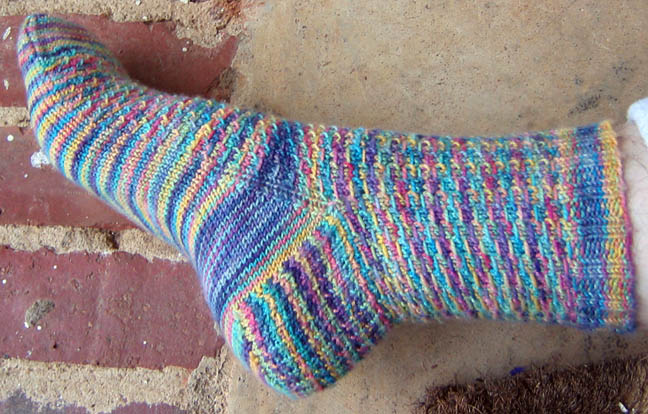 Socks!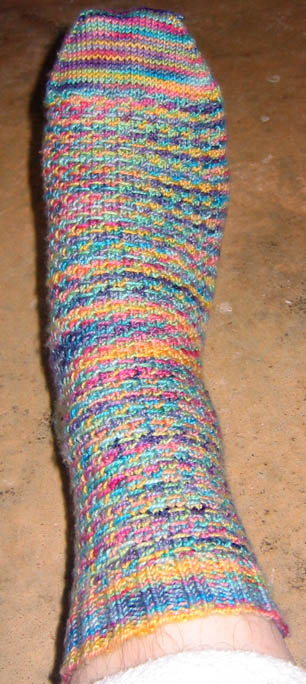 Or, more accurately, sock. Singular. I'm calling these my "two year socks" because I did finish the first in 2006, and I'm hopeful that I'll actually buckle down and make the second in 2007.
This is the Crusoe pattern from Knitty. I cast on 64 instead of the called-for 48 in order to get gauge on size 1 needles, then sized all the numbers up appropriately. I probably shouldn't get too in-depth so that I actually have something to post on that glorious day when I actually finish the second one. Or, you know, start the second one.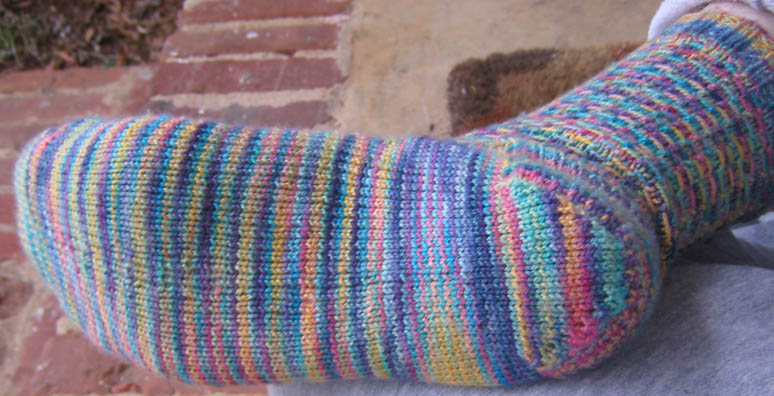 My kitchener stitch on the toe is the best I've done, I think. However, there is a small line down the sole where my two needles met. Eh, I'm okay with it. It's a very small flaw.


And one for my mom: over the holidays at the in-laws' I finally saw the TV program she's mentioned to me, "What Not To Wear." I thought she'd be pleased to see that thanks to her other grandparents, Emily now has a nice structured jacket, which the show says that every woman should have in their closet. She looks quite stylish playing Zoo Tycoon 2!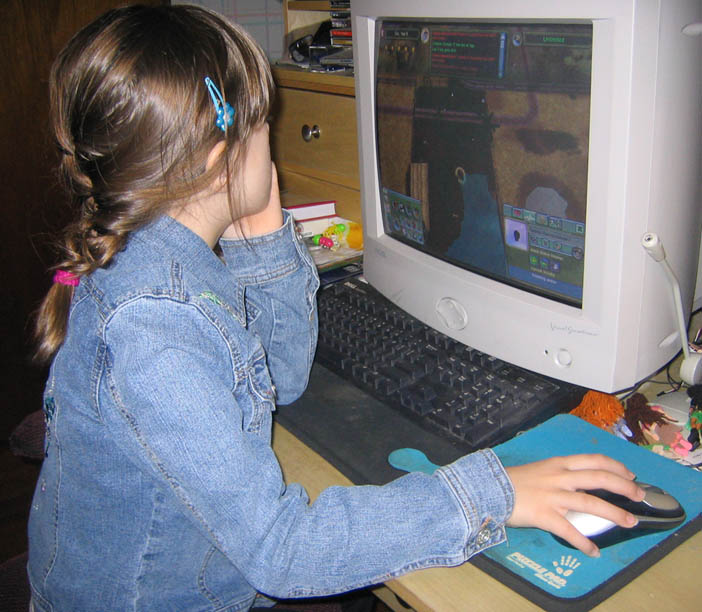 "Work, work, work."