With "Talk Like a Pirate Day" coming up on Sept 19th, the ladies need a little something to show their swashbuckling style! While perusing Linda Medley's site (and drooling over the color bookplates for Castle Waiting that are now available) I noticed she's got a cafepress store with this little gem of a pirate shirt in it. I love it!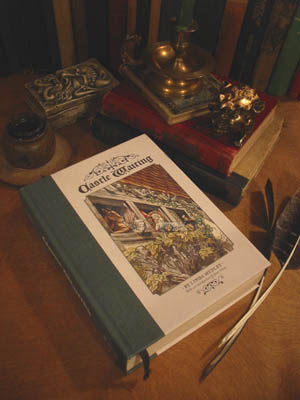 And may I say how fantastic it is that Castle Waiting sold out of its first printing? Once again, I am part of an obscure fandom overlooked by its proper large audience. At least Linda Medley is publishing a monthly Castle Waiting comic again, which thrills me no end.
With the book going into a second printing – will this be the niche gem that breaks into the mainstream? Nah, probably not. But still, I'll continue to hope. Prepare to be boarded, middle America! Yarrrrr!